Today at the Patriarch's Ponds
June 20, 2012
Today, many visitors to the Patriarch's Ponds in Moscow could admire a new road sign that can be called original at least. And very appropriate too. It's a prohibition sign, showing the well-known silhouettes of Professor Woland, accompanied by his henchmen Koroviev and Behemoth.
Under the sign is mentioned what exactly is supposed to be prohibited: Запрещено разговаривать ц незнакомцами or Do not talk with strangers.
On the website of the Moscow radio station Echo we found pictures of the assembly of the sign. The brains behind the operation appears to be a certain Aleksandr Vilensky from Moscow. The pictures are taken from his Facebook page.
The prefecture of the Central District of the city of Moscow said in a reaction that the sign is not legal, but they are not considering to remove it. "It does not hurt anybody, and it serves as a reminder of the immortal work of Mikhail Bulgakov," a spokesman of the prefecture said.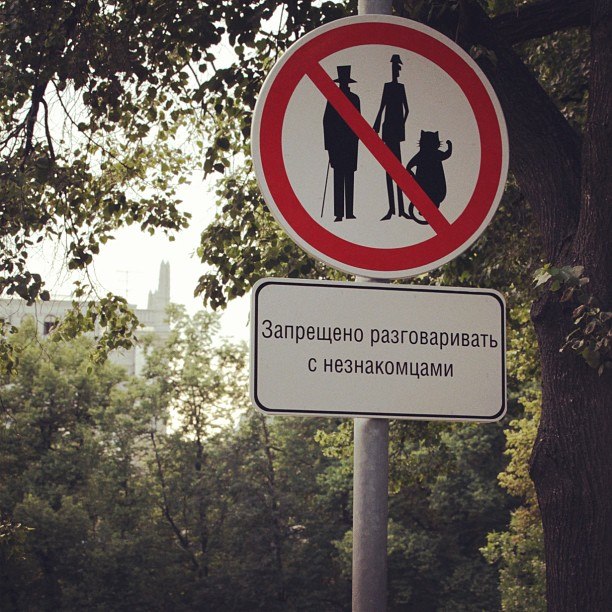 Click here to see the photos of the action
Click here to see Aleksandr Vilensky's page