Subtitles for Morphine
September 16, 2014
In the fall of 2008, the film Morphine, made by director Alexey Balabanov and based on the short stories from Mikhail Bulgakov's A Young Doctor's Notebook, was shown in the Russian cinemas.
The actors Leonid Bichevin (Mikhail Alexeevich Polyakov), Ingeborg Dapkunaite (Anna Nikolaevna), Svetlana Pismichenko (Pelagia Ivanovna) and Andrey Panin (Anatoly Lukich) made ​​a wonderful, albeit not always cheerful work of art, carried by a striking soundtrack , which is characterized by a particular selection of songs from the period 1900-1920.
DVD with English subtitles
As with so many other adaptations of the works of Bulgakov, little efforts have been made for this movie to get him known outside the Russian borders. Therefore, we will offer a DVD with this film in the web shop on this site as from October 1, 2014 - with subtitles in English, French and Dutch, of course. The DVD will be offered at the price of € 24.99.
Pre-sales offer
The visitors of the Master & Margarita website get the opportunity to reserve their copy, under pre-sales conditions. If you order before September 30, 2014, you have the DVD delivered to your home at € 19.99, without packing and shipping costs. So, don't hesitate. The first orders will be shipped on October 1, 2014.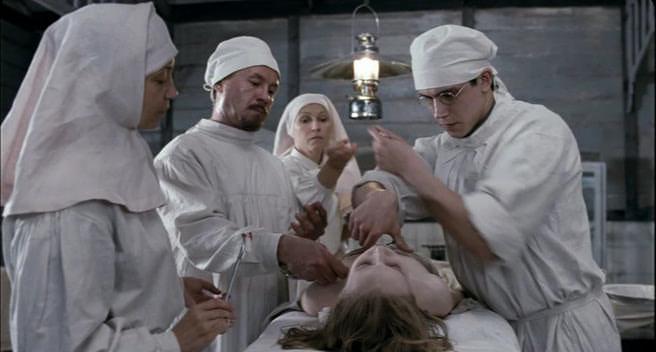 Svetlana Pismichenko, Andrey Panin, Ingeborg Dapkunaite and Leonid Bichevin
in Morphine by Aleksey Balabanov (2008)
News archives


Install our free app
on your smartphone
Films and TV-series

Along with much information on the novel, you will also find on this website different film adaptations of The Master and Margarita, subtitled in English by your webmaster.
Navigation