The Mikhail Bulgakov Collection
December 6, 2014
The year 2015 is nearing. It's the year in which we will commemorate the 75th anniversary of the death of Mikhail Afanasievich Bulgakov.
For this occasion we compiled a special DVD box. It contains six DVDs with the four most acclaimed movies and TV series based on the works of Bulgakov: the TV-series Master i Margarita (2005) by Vladimir Bortko, the TV-series The White Guard (2012) by Sergey Snezhkin, the mini series A Dog's Heart (1988) by Vladimir Bortko and the film Morphine (2008) by Aleksey Balabanov.
All films are subtitled in English, French and Dutch. Some films also have subtitles in German, Italian and Spanish. This box set contains more than 18 hours of movies.
Click here to read more about it or to order the DVD Box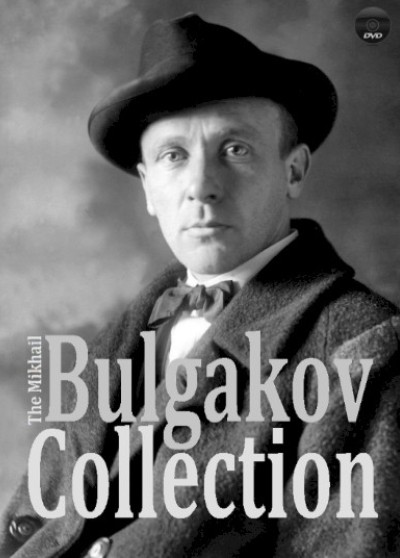 DVD Box The Mikhail Bulgakov Collection
News archives


Install our free app
on your smartphone
Films and TV-series

Along with much information on the novel, you will also find on this website different film adaptations of The Master and Margarita, subtitled in English by your webmaster.
Navigation