The month of Bulgakov
May 1, 2017
It's going to become an annual tradition for this website to develop special actions in the month of May in order to celebrate the birthday of Mikhail Bulgakov, the author of The Master and Margarita. That's because the writer was born on May 15, 1891.
This year, our action is focusing on the motion pictures and the TV series based on Bulgakov's works. Most of them are in Russian. The producers have never made much efforts to make them accessible to the rest of the world, though. And that's a pity, because they are of a quite high level.
Fortunately, in 2010, your webmaster started a project to subtitle the best Bulgakov movies and TV series in English, French, German, Dutch, Spanish and Italian.
Throughout the month of May we will offer you these subtitled movies and TV series on DVD with a 25 % discount. Use the order code BUL2017 to apply this discount to your order.
Click here for our complete catalog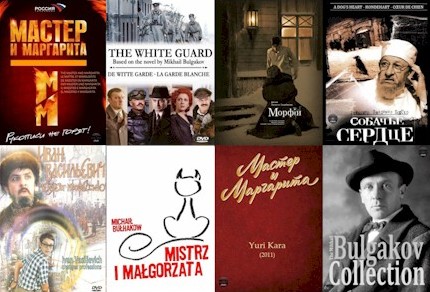 The subtitled films and series
News archives


Install our free app
on your smartphone
Films and TV-series

Along with much information on the novel, you will also find on this website different film adaptations of The Master and Margarita, subtitled in English by your webmaster.
Navigation