Subtitles for «The Flight»
June 28, 2017
The DVD's with English subtitles for The Days of the Turbins have only just been sent out, and your webmaster immediately starts with a new project to subtitle a screen adaptation of a work by Bulgakov.
This time, we're working on the film The Flight made by the Russian directors Aleksandr Alov and Vladimir Naumov, a three hours epic from 1970. The film is largely but not exclusively based on the same-name play by Bulgakov from 1927. In addition to the play, the directors also used some scenes from other works by Bulgakov, like the novel The White Guard from 1925, and also the libretto he wrote in 1936 for the opera The Black Sea, composed by Sergey Ivanovich Pototsky.
The full title of the play is The Flight (Eight Dreams). Bulgakov describes eight scenes from the period immediately following the events which we already know from The White Guard and The Days of the Turbins. The characters are Russians, soldiers and civilians, who supported the tsarist White Movement during the Russian civil war, and who responded quite differently to the end of the war and afterwards.
Where do I know them from?
In the movie you will see some of the best Russian actors, which you may know from other films we subtitled before. Like Mikhail Ulyanov (General Gregory Charnota), who played Pontius Pilate in the movie The Master and Margarita by Yuri Kara, and Vladimir Basov (Artur Arturovich, the Cockroach Tsar) who played Viktor Myschlaevsky in The Days of the Tourbins, the mini series he also directed himself, and which we subtitled recently.
Pre-orders
We are making subtitles for The Flight in Dutch, English, French, German, Spanish and Italian. The subtitles will be ready on July 15, 2017. From then on, the DVD will be available in our webshop at 29.99 €.
As a visitor of this website, you can pre-order your copy with a discount. If you order before July 10, 2017, you can have the DVD at 19,99 €, of course with no costs for packing and shipping. The shipments will start on July 15, 2017.
Click here to watch an excerpt or to order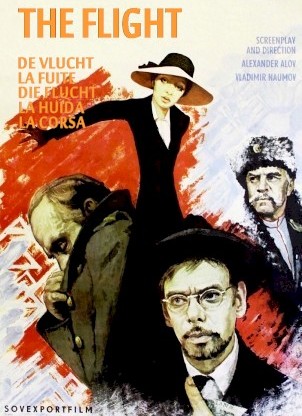 #Булгаков #bulgakov #Бег #theflight
News archives


Install our free app
on your smartphone
Films and TV-series

Along with much information on the novel, you will also find on this website different film adaptations of The Master and Margarita, subtitled in English by your webmaster.
Navigation