Иллюстрации Павла Леховича
9 ноября 2014 г.
Regularly we receive information about new theater adaptations of The Master and Margarita or on new illustrations for the novel. The last weeks was no different, and the information about theater productions we've added right away to the website and to our calendar on Facebook. But the processing of information about new illustrations got somewhat delayed since we were busy with the subtitles for the film Morphine and the TV series Mistrz i Malgorzata.
But that work is behind us, so now we can start again updating the website. And we start with a series of illustrations created by Pavel Lekhovich.
Pavel Lekhovich was born on November 5, 1983 in Bogopol, a town in the Mykolaiv oblast in the south of Ukraine. He studied at the National University I.I. Mechnikov in Odessa. In 2013, he made a series of illustrations for The Master and Margarita, which he compiled in a video published on YouTube.
Click here to watch the illustrations by Pavel Lekhovich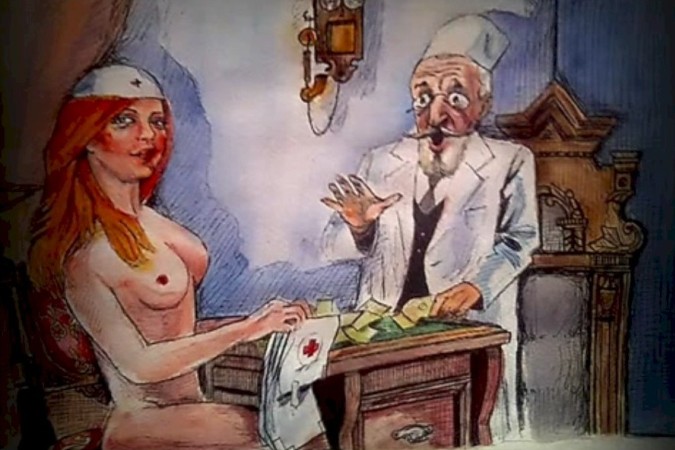 Azazello visiting doctor Kuzmin, illustration by Pavel Lekhovich
Архивы новостей


Установите нашу прило-
жение для смартфона
Фильмы и сериалы

Along with much information on the novel, you will also find on this website different film adaptations of The Master and Margarita, subtitled in English by your webmaster.
Навигация