5 свечей для сайта Мастера и Маргариты
г.
Many thanks to the many visitors who have explored this website to find the questions and the correct answers in our anniversary contest. Finding the questions wasn't too difficult. But I'm a little disappointed by your answers. I thought it would be a piece of cake, since all correct answers could be found on the pages where the questions were. Even so, only 33.5% of the participants managed to correctly answer all questions.

The correct answers
| | |
| --- | --- |
| Question 1 | What is the name of this café on Malaya Bronnaya ulitsa 28? |
| Answer | Café Margarita |

The Pavilion is a restaurant on the bank of the Patriarch's Ponds, and The Fagott Bar doesn't exist, as far as I know. All participants knew that the cafe on Malaya Bronnaya ulitsa 28 in Moscow is the Café Margarita.
| | |
| --- | --- |
| Question 2 | Which famous Russian writer was dead according to Sofya Pavlovna ? |
| Answer | Dostoevsky |

Almost every participant knew it cound not be Mayakovsky, but still quite some people thought that citizeness Sofya Pavlovna was talking about Gogol when Koroviev and Behemoth visited the Writers' House Griboedov. But no, Sofya Pavlovna said that Dostoevsky was dead, which immediately made Behemoth shout that Dostoevsky is immortal.
| | |
| --- | --- |
| Question 3 | What was Elena Sergeevna's maiden name ? |
| Answer | Elena Sergeevna Nyurenberg |

Here many participants were wrong. Almost everyone knew it was not Belozerskaya. That was the name of Lyubov, the second wife of Bulgakov. But many participants thought it was Shilovskaya. The thing is, Elena Sergeevna wore that name when she met Bulgakov, but that was not her original maiden name. She had assumed that name in 1920 when she married army officer Yevgeny Alexandrovich Shilovsky. But her maiden name was Elena Sergeevna Nyurenberg.
| | |
| --- | --- |
| Question 4 | Which film of the Master & Margarita Collection Box is not based on The Master and Margarita ? |
| Answer | A Dog's Heart |

Piece of cake, this question. With the exception of one participant, everyone knew that The White Guard and The Flight are not included in the Master & Margarita Collection Box. The film A Dog's Heart is included, and this film is obviously not based on The Master and Margarita.
| | |
| --- | --- |
| Question 5 | What was the room number of Bezdomny's neighbour in the hospital ? |
| Answer | 118 |

Room 120 had received an occupant who kept asking to be given back his head. That was Bengalsky, the ceremony master of the Variety Theatre. And in room 119 was "a fat man with the purple physiognomy", which was Nikanor Ivanovich. Ivan Bezdomny himself was in room 117. The neighbor who "had just passed away", the Master, stayed in room 118. Which is why Bezdomny said to Praskovya Fyodorovna: "You'd better tell me what just happened in room one-eighteen".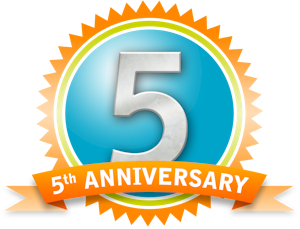 Мелочи
From all over the world
The participants in this competition came from all over the world. Though most of them were Europeans.
Clever, but unfortunate...
Some people thought that they could increase their chances to the trip to Moscow by asking family and friends to join the contest. Nice try... but then you have to pass the correct answers to granny and grandpa. A french posse gave 63 times the wrong number of Ivan Bezdomny's room, and a conspiracy from Flanders gave 102 times a wrong maiden name for Elena Sergeevna. Too bad, alas!
Вспомогательные вопрос
On August 26, we were pleased to welcome our 2 millionth visitor of the website since its start on November 4, 2006. So now we wanted to know your guess about how many visitors our counter would have registered on November 4, 2011 at 24:00 CEST.
We stayed up late that day, and the correct answer was 2.121.724.
Победители
Поддерживаете этот сайт
Этот веб-сайт разработан и поддержи-вается любительского и ему нужно Ваша поддержка. Когда Вы жертвоваите, я по-сылаю Вас милый сюрприз.