Birthday party in the Bulgakov House
May 14, 2012
Tomorrow, Tuesday, May 15, 2012, the Bulgakov House in Moskou will celebrate the 121th anniversary of Mikhail Bulgakov's birthday.
At 16:30, the festivities will be launched with the opening of an exhibition of illustrations for The Master and Margarita, made by the Russian artist Marina Ordynskaya.
From 17:.00 to 18:30, the crowd will be partying in the courtyard of the house with music, circus acts, lectures and encounters with characters from the novels of Bulgakov. And with cake, of course.
From 18:30 to 19:00, a fascinating walk will be organised with visits of Bulgakov's places in Moscow.
At 19.00, there will be a representation of the play The Master and Margarita directed by Sergei Aldonin who created this play in 2001 for the renowned Stanislavsky Theatre.

Birthday party Mikhail Bulgakov
Tuesday, May 15, 2012 - from 16:30
Museum-theatre Bulgakov House
Bolshaya Sadovaya ulitsa, 10
123001 Moscow

Tel.: (495) 970-06-19
Metro Mayakovskaya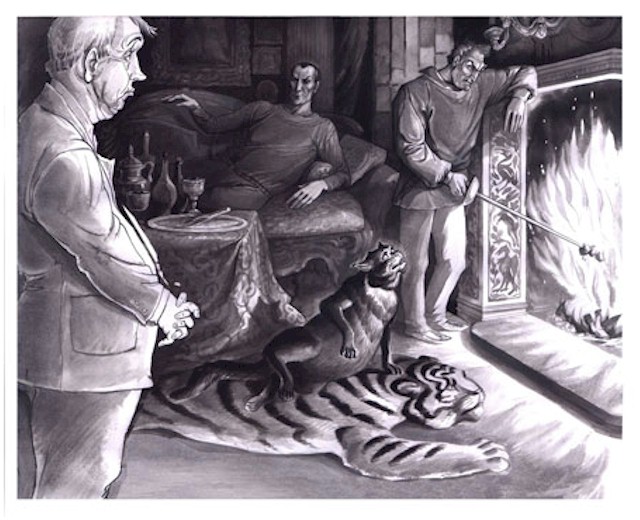 Click here to visit the website of the Bulgakov House