The Master and Margarita on the radio
January 7, 2013
The Concertzender (Concert Channel) is a Dutch radio channel providing 24-hour digital broadcast. Once a month, the station broadcasts the programme Oorgetuige (Earwitness), a series covering Russian music from the 20th century. Well, it's Russian music in general, because on Monday, January 14, 2013, the exciting sound of Sympathy For The Devil by The Rolling Stones will burst from the speakers.
That is because, on that very day, the Concertzender will present the 54th episode of Earwitness, and this time it will be a two-hour programme solely dedicated to music inspired by The Master and Margarita.
Besides the Rolling Stones you can also listen to the music which Alfred Schnittke wrote for the film Master i Margarita by Yuri Kara, the symphonic fantasy Master i Margarita written by the Russian composer Andrei Petrov, and the music for the ballet Master i Margarita composed by the Moldovan composer Edouard Lazarev.
After January 14, the program will be rebroadcast twice: on Friday, January 18, and on Thursday, January 24, 2013.


Program Schedule
Monday, January 14, 2013, from 20:00 to 22:00
Click here for more information
Friday, January 18, 2013, from 16:00 to 18:00
Click here for more information
Thursday, 24 January 2013, from 12:00 to 14:00
Click here for more information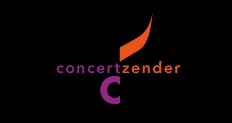 The Concertzender broadcasts under license owned by SALTO, a local broadcaster in Amsterdam, but can also be listened outside Amsterdam through cable, internet and mobile phones.