Music - Woland's Ball
June 12, 2014
Today we added to the website some pages on the musical phantasy Woland's Ball, composed by the Russian guitarist Zhumabek Karazhanov, and performed by himself and violonist Viktoria Mullagulova.
In June 2014, Karazhanov was inspired by The Master and Margarita when he composed the musical fantasy Бал Воланда (Bal Volanda) or Woland's Ball. Karashanov played three different guitars, and Mullagulova three different violins, which created an impressive and compelling sound.
Click here to listen to the music and to watch a video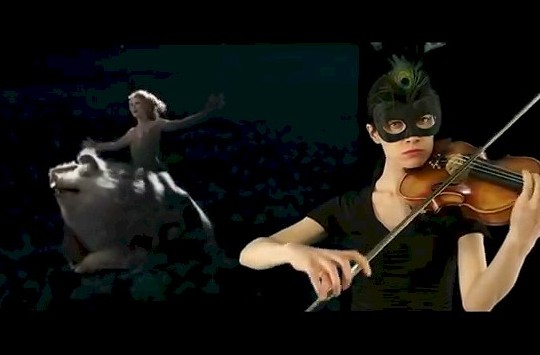 Viktoria Mullagulova


News archives


Install our free app
on your smartphone
Films and TV-series

Along with much information on the novel, you will also find on this website different film adaptations of The Master and Margarita, subtitled in English by your webmaster.
Navigation