Music by Andrei Petrov
June 22, 2014
From the start of this website in 2006, we have a page on the symphonic fantasia Master i Margarita written by the Russian composer Andrei Petrov in 1984.
Today we added to the website a page with a live performance of this musical piece by the Symphonic Orchestra of Karaganda (Kazakhstan), conducted by Peter Gribanov.
Andrei Pavlovich Petrov (1930-2006) got his reputation as a movie soundtrack composer in the sixties, He won more than one prestigious prize.
He was originally commissioned by film director Vladimir Bortko to write the soundtrack for his successful TV-series Master i Margarita from 2005, but later the order went to Igor Kornelyuk.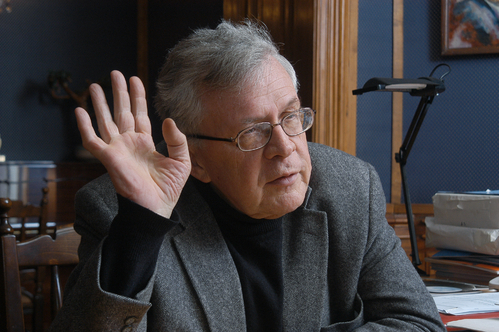 Andrei Petrov


News archives


Install our free app
on your smartphone
Films and TV-series

Along with much information on the novel, you will also find on this website different film adaptations of The Master and Margarita, subtitled in English by your webmaster.
Navigation