Music by Yevgeny Baev
June 25, 2014
From the start of this website in 2006, we have a page on the concert fantasia Master i Margarita written by the Russian composer Yevgeny Baev in 1999. In that same year, Baev got awarded for this composition at the International Composition Contest in Moscow.
Today we added to the website a page with a live performance of this musical piece by Raisa Kosareva (violin) and Alica Kim (guitar).
Evgeny Anatolevich Baev (°Pervuralsk, 15/07/1952) is a guitar player, composer and music teacher. He's not one of he best guitar players, but he is internationally appreciated for his compositions.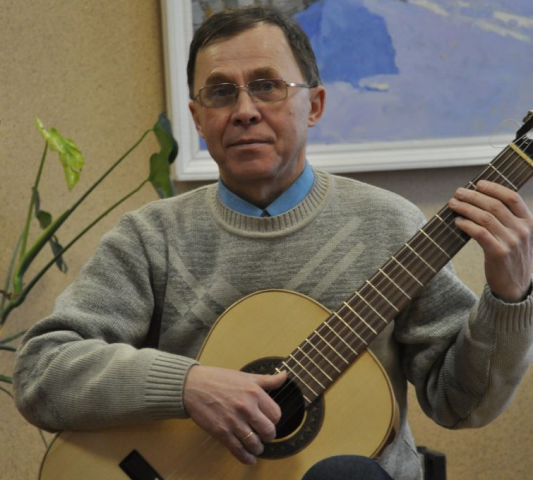 Yevgeny Baev


News archives


Install our free app
on your smartphone
Films and TV-series

Along with much information on the novel, you will also find on this website different film adaptations of The Master and Margarita, subtitled in English by your webmaster.
Navigation