Miss Margarita
August 5, 2014
Last Thursday, Mikhail Matveev, the Deputy Head of Social Policy of the city of Yekaterinburg, the capital of the Ural in Russia, announced that the final 25 contestants for the 2014 Miss Yekaterinburg pageant have been selected. Later this week, the Miss Yekaterinburg pageant will enter its final rounds, allowing the 25 selected women to showcase their skills in front of the judges.
Before you start wondering whether  your webmaster is suffering from the summer heat, we should tell you that this year's Miss Yekaterinburg contest is thematically connected with Mikhail Bulgakov's The Master and Margarita. The public will see the 25 finalists in colorful rooms filled with icons from this literary masterpiece. The finale will feature a special guest appearance by the theatre and film actor Alexander Oleshko, who will appear on stage as Woland.
The winner of the 2014 Miss Yekaterinburg pageant will be announced on August 8, 2014 during a live show finale at the Ural Cultural Center in Yekaterinburg. The women will «perform dances and will demonstrate their talents and abilities during the show», according to Ekburg.ru, the city's website.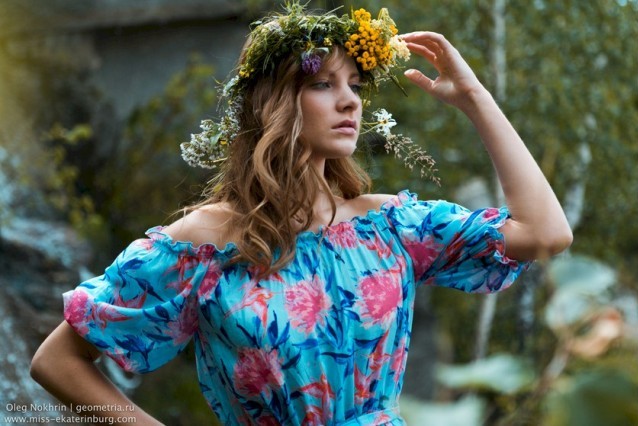 Photo Oleg Nokhrin - © www.miss-ekaterinburg.com

News archives


Install our free app
on your smartphone
Films and TV-series

Along with much information on the novel, you will also find on this website different film adaptations of The Master and Margarita, subtitled in English by your webmaster.
Navigation