Bulgakov Square
October 22, 2015
According to the news agency Interfax, the Moscow mayor Sergey Sobyanin has said that the park at the intersection of Spiridonevsky street and Bolshoy Kozikhinsky lane in Moscow will soon be called the Mikhail Bulgakov Square. The normal Russian name would then be Площадь Михаила Булгакова [Ploshchad Mikhaila Bulgakova], but Leonid Pechatnikov, the deputy mayor for Social Development of the city said that it would be Сквер Михаила Булгакова [Skwer Mikhaila Bulgakova]. Сквер [Skwer] is the cyrillic transliteration of the English word Square.
The decision has been made by the Moscow City Council on Tuesday, October 20, 2015 as part of a project to name different new streets, squares, parks and subway stations in Moscow after prominent personalities.
Pechatnikov said that it is an old dream of many Muscovites to immortalise the name of Mikhail Bulgakov near Patriarch's Ponds. Although we think that Bulgakov was already immortal, we can only be happy with the decision.
The soon to be Square Mikhail Bulgakov is at 100 meters from Malaya Bronnaya street, and at 250 meters from the Café Margarita on Patriarch's Ponds.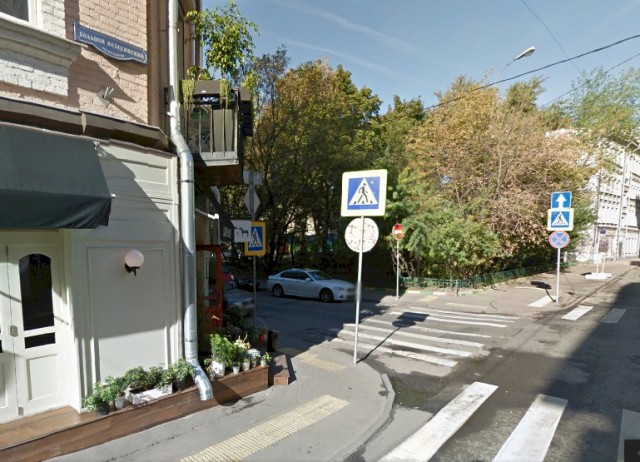 Square Bulgakov
News archives


Install our free app
on your smartphone
Films and TV-series

Along with much information on the novel, you will also find on this website different film adaptations of The Master and Margarita, subtitled in English by your webmaster.
Navigation