Photos by Stana Krivokhizhina
May 15, 2016
Today we added to this website a series of photos, made by the Russian photographer Stana Krivokhizhina.
Never Talk with Strangers is the title of a so-called cosplay of the cosband Отчаянные суслики [Otchayannye susliki] or Desperate Squirrels.
Cosplay is short for Costume and Play. It refers to a costumed role play, mostly off-stage. A cosband is a group that performing such roleplay. Desperate Squirrels from Rostov-on-Don, Russia, already had depicted scenes from The Hobbits, before, in 2016, they focused on the first chapter of The Master and Margarita.
The setting may surprise you, because the group is composed exclusively of women. But they say about it: «All participants to the events in Moscow have externally changed, but inwardly they remain the same».
Click here to watch the photos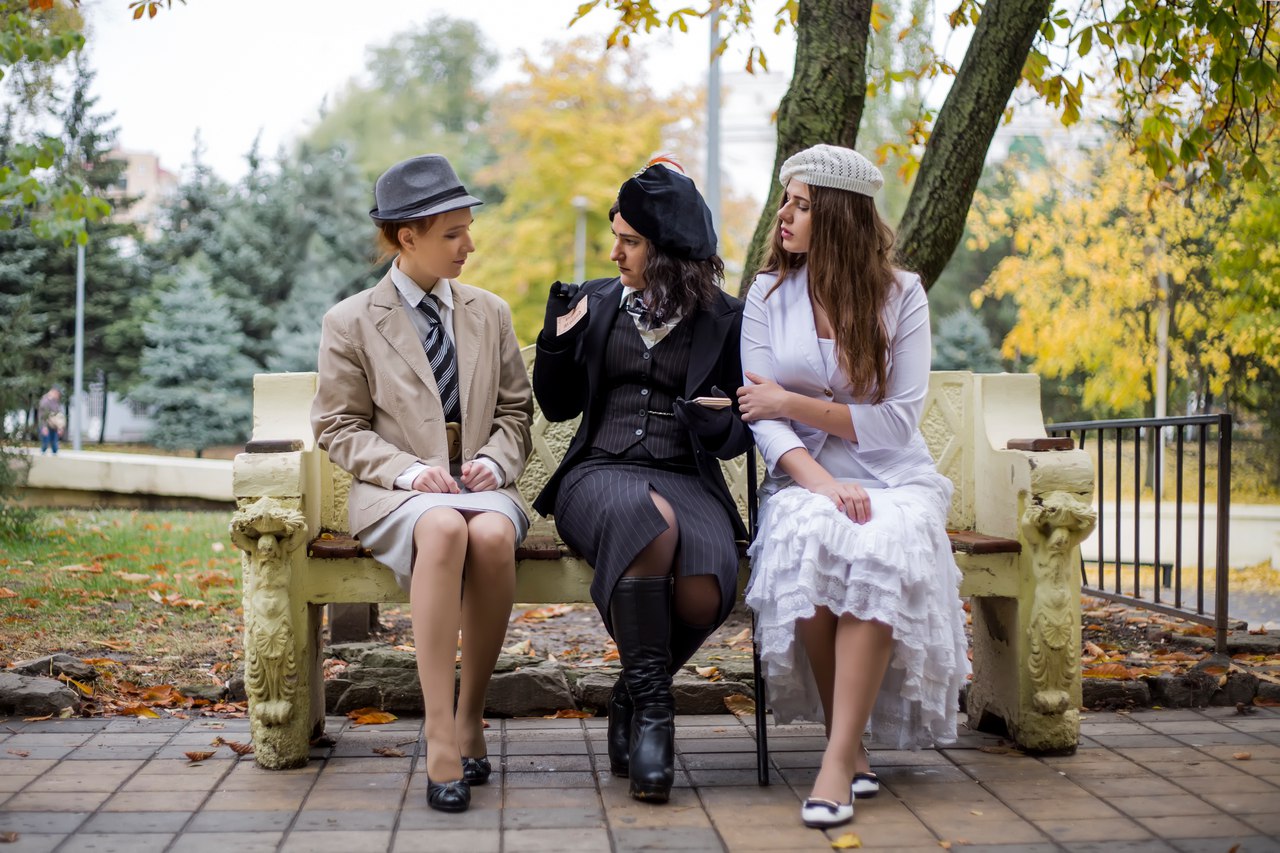 Desperate Squirrels
News archives


Install our free app
on your smartphone
Films and TV-series

Along with much information on the novel, you will also find on this website different film adaptations of The Master and Margarita, subtitled in English by your webmaster.
Navigation