Illustrations by Hans Fronius
August 21, 2016
Today we added to this webside some of the 67 illustrations for The Master and Margarita made by the Austrian illustrator Hans Fronius (1903-1988) in 1981
From 1922 to 1928, Fronius studied at the Academy of Fine Arts in Vienna, and from 1930 to 1964 he was a teacher at the Realgymnasium in Furstenfeld and in Perchtoldsdorf near Vienna. He then started a career as a freelance artist. He became famous with the illustrations he made for the works of Franz Kafka and Edgar Allan Poe. His drawings can now be found in several museums around the world.
In 1981, Hans Fronius made a series of 67 illustrations and a series of 15 lithographs for an edition of Der Meister und Margarita by translator Thomas Reschke (1932), published by Styria Verlag in Graz.
Click here to watch the illustrations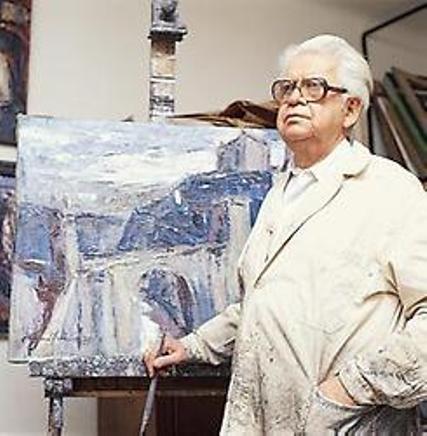 Hans Fronius
News archives


Install our free app
on your smartphone
Films and TV-series

Along with much information on the novel, you will also find on this website different film adaptations of The Master and Margarita, subtitled in English by your webmaster.
Navigation