The Master and Margarita at the Cello Biennale
September 29, 2016
From October 20 to 29, 2016, the Cello Biennale will be organised in Amsterdam. It's a biennial event on which the cello plays the main role. For 9 days, musicians, orchestras and ensembles from 26 countries will represent more than 80 concerts, master classes and workshops.
On Monday, October 24, 2016, the Cello Biennale presents a music theater production of The Master and Margarita directed by Dagmar Slagmolen, in cooperation with the film institute EYE.
The Russian cellist Maya Fridman plays the purity, the beauty and the femininity which evil can not reach, and the Persian cellist Kian Soltani plays the role of the devil. They are accompanied by the Creative Performance Lab of the Conservatory of Amsterdam, consisting of Lizzie Hetherington, Tatiana Rosa, Leire Ruiz, Nanna Ikonen, Leo Grimaudo, Vitaly Vatulya, Xavier Boot and Carla Regio.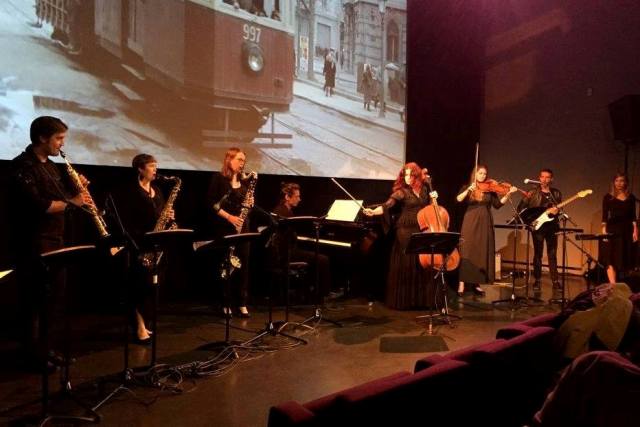 The Creative Performance Lab plays The Master and Margarita
Practical details
Place
Grote Zaal
Muziekgebouw aan 't IJ
Piet Heinkade 1
1019 BR Amsterdam, The Netherlands
Date
Monday, October 24, 2016, 17:00
Tickets
Normal 17,00 €
CJP and Stadspas 13,50 €
Early Bird 10,00 €
News archives


Install our free app
on your smartphone
Films and TV-series

Along with much information on the novel, you will also find on this website different film adaptations of The Master and Margarita, subtitled in English by your webmaster.
Navigation