In memoriam Andrzej Wajda
October 10, 2016
Today it was announced that the Polish film director Andrzej Wajda (°1926) died in Krakow. Wajda was one of the first directors who attempted to make a screen adaptation of the story of The Master and Margarita.
From the beginning of his career, with Pokołenie or A Generation (1955), Kanał or Sewer (1957) and Popioł i Diament or Ashes and Diamonds (1958), Wadja's films were considered as masterpieces and classics of the Polish Film School .
However, his adaptation of The Master and Margarita, which was released in 1972 under the title Pilatus und Andere, was not generally appreciated. This film, which only tells the biblical story of the novel - but in a contemporary setting - was broadcast by the German television channel ZDF on March 29, 1972. The film is known by two other titles: Pilat i inni and Ein Film für Karfreitag . It was shown again at the Berlin Film Festival on February 15, 2006, when the director got a Honorary Golden Bear.
Wajda received many more awards. His film Człowiek z żelaza or Man of Iron won the Golden Palm at the Cannes Film Festival in 1981. In 2000, Wajda was awarded an Honorary Oscar for his contributions to cinema, and in 2011 he was knighted in the Order of the White Eagle, the highest possible award in Poland.
Wajda was recently hospitalized and was in a medically induced coma. He died on October 9, 2016.
Click here to read more on Pilatus und Andere by Andrzej Wajda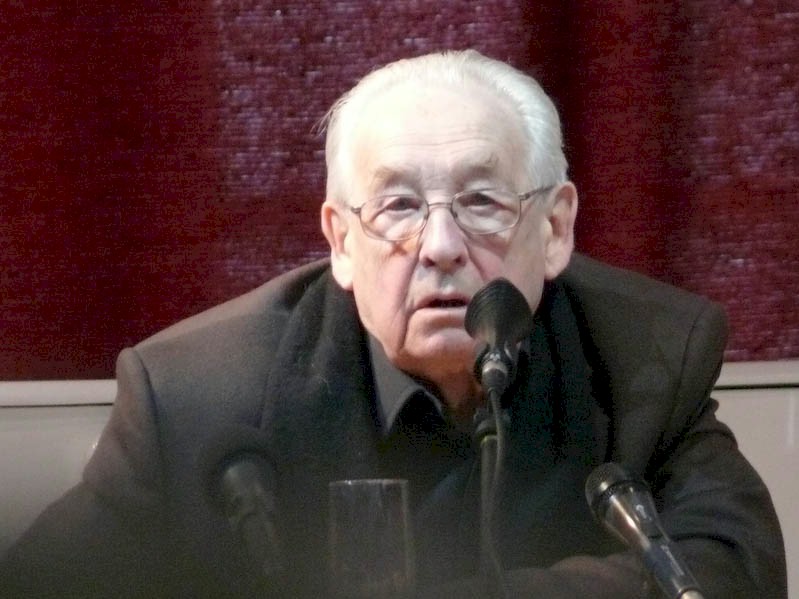 Andrzej Wajda (1926-2016)
News archives


Install our free app
on your smartphone
Films and TV-series

Along with much information on the novel, you will also find on this website different film adaptations of The Master and Margarita, subtitled in English by your webmaster.
Navigation