Valery Belyakovich died
December 8, 2016
In 2009, when I studied Russian at the Russian Language Center of the Moscow State University MGU, I often walked along the nearby Theatre South-West. The Russian classes for foreigners were indeed held in the dormitory of the university at Prospekt Vernadskogo, a broad avenue leading from Sparrow Hills to the city outskirts. At the very end of this avenue was the the Moscow Theatre South-West, founded in 1977 by the Russian theatre director Valery Romanovich Belyakovich (1950-2016).
Today, the theater, and many Russians who are familiar with the Moscow theater life, are mourning, because on December 6, 2016, Belyakovich died. He is probably the director who directed the largest number of theatre adaptations of The Master and Margarita.
With Belyakovich as artistic director, the Moscow Theatre South-West quickly gained a solid reputation in Moscow, although the building is located far from the theatre district in the center. On May 21, 1993, he directed his first version of The Master and Margarita, an adaptation which is still being staged to this day in the theater itself and on numerous guest performances throughout Russia and abroad. Belyakovich also acted as a guest director for many other theatre companies, often with his adaptation of The Master and Margarita.
In 2009, the Gorky Art Theatre in Moscow asked him to create and direct a new version of The Master and Margarita. The piece was premiered on April 21, 2009, and is still played today. From 2011 to 2013, Belyakovich was also artistic director of the renowned Stanislavsky Theatre in Moscow.
Belyakovich influenced many young Russian theatre makers today, and his death will be seen as a loss by many of them.
Link to the website of the Moscow Theatre South-West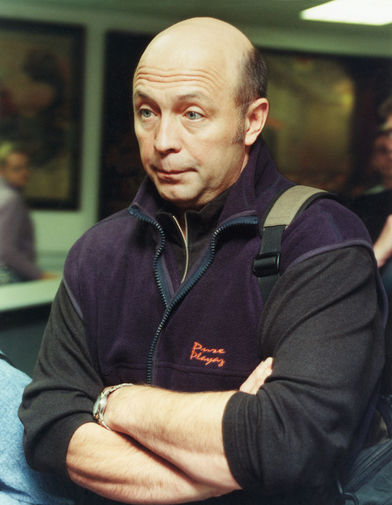 Valery Romanovich Belyakovich
News archives


Install our free app
on your smartphone
Films and TV-series

Along with much information on the novel, you will also find on this website different film adaptations of The Master and Margarita, subtitled in English by your webmaster.
Navigation