Mikhail Bulgakov. The Life and Times
December 18, 2016
Marietta Chudakova (°Moscow, 1937) is an historian of twentieth-century literature and well-known expert on Mikhail Bulgakov's works. In 1959, she graduated from the Philological Faculty of the Moscow State University. After some years of teaching Russian language and literature, she got her PhD in 1964.
From 1965 to 1984, Chudakova worked at the Manuscripts Department of the USSR State Library, where she played an active part in the acquisition of the writer's personal archive from Bulgakov's widow Yelena Sergeevna, who saved his unpublished works from oblivion and published them after his death in 1940. Marietta Chudakova also chairs the Bulgakov Foundation in Moscow, and was closely involved in the creation of the official M.A. Bulgakov Museum in the notorious flat no. 50 at Bolshaya Sadovaya ulitsa.
Marietta Chudakova's two-piece Жизнеописание Михаила Булгакова [Zhizneopisanie Mikhaila Bulgakova] or Biography of Bulgakov was first published in 1988 and is still one of the most authoritative and comprehensive studies of the writer's life. It has received acclaim for the journalistic style in which it is written: the author draws on unpublished manuscripts and early drafts of Bulgakov's novels to bring the writer to life. She also explores archive documents and memoirs written by some of Bulgakov's contemporaries so as to construct a comprehensive and nuanced portrait of the writer and his life and times.
Almost 29 years after its first publication, Chudakova's work has been translated in English. On January 29, 2017, the publishing house Glagoslav Publications will release Mikhail Bulgakov: The Life and Times. It will be of particular interest to international researchers studying Mikhail Bulgakov's life and works, but can also be recommended to a broader audience worldwide.
The book can be pre-ordered at the website of Glagoslav Publications , both in printed version and in various digital formats with the following link.
Link to the website of Glagoslav Publications
! Update 19/03/2017- The publishing house Glagoslav had promised to ship the orders for this book in January 2017. They are not ready, however, and have now promised to send in the month of May 2017.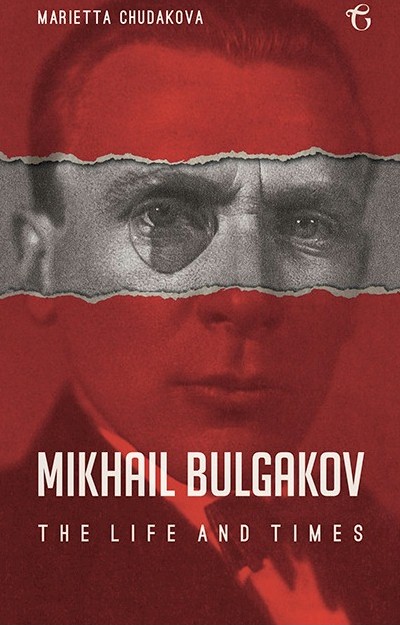 Mikhail Bulgakov. The Life and Times
News archives


Install our free app
on your smartphone
Films and TV-series

Along with much information on the novel, you will also find on this website different film adaptations of The Master and Margarita, subtitled in English by your webmaster.
Navigation