Music by Adriano
December 15, 2014
Adriano (°1944) is a Swiss conductor who wants to be known by his first name only. So, although we know his full name, we will continue calling him just Adriano.
In total, Adriano recorded already more than 45 CD's, half of which were recorded with the Bratislava Symphony Orchestra, the rest with the Moscow Symphony Orchestra. In July 2014 though, Adriano wrote a bitter manifesto called Farewell to Moscow, in which he announced that he would no longer travel to Moscow because of the anti-gay propaganda laws and and other freedom restrictions issued by the Putin regime.
In 2003, Adriano composed Obscure Saraband, an orchestral piece inspired by Woland's Ball from The Master and Margarita. In 2011 it was released on the CD Orchestral Works.
Click here to read more about it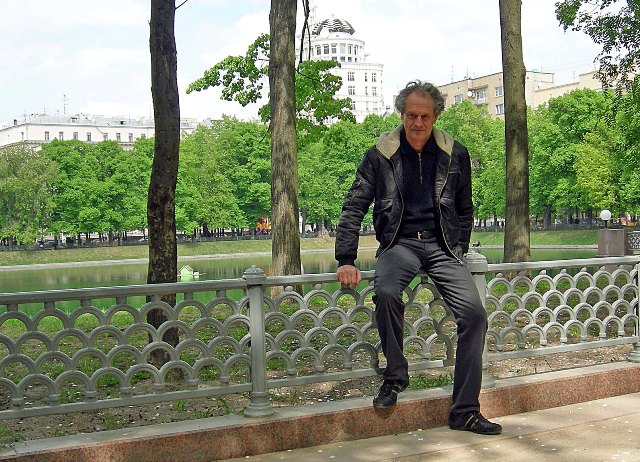 Adriano on Patriarch's Ponds in Moscow
News archives


Install our free app
on your smartphone
Films and TV-series

Along with much information on the novel, you will also find on this website different film adaptations of The Master and Margarita, subtitled in English by your webmaster.
Navigation