El Maestro y Margarita
August 9, 2016
Today we have been informed that El Maestro y Margarita has been released, a new Spanish translation of The Master and Margarita. It has been published by the publishing house Losada in Buenos Aires, Argentina, in the series Collección Grandes Clasicos (Great Classics Collection), and has been translated by Fulvio Franchi.
Fulvio Franchi specialized in Russian literature. He is Professor of Slavic Literature at the University of Buenos Aires and he teaches Foreign Literature at the Faculty of Arts of the Marian Acosta Institute.
He made Spanish translations of, among others, Eugene Onegin by Alexander Pushkin, The Double and The Eternal Husband by Fyodor Dostoevsky, The Death of Ivan Ilyich by Lev Tolstoy, A journey to Sakhalin by Anton Chekhov, poems by Aleksandr Blok and Osip Mandelstam, and now also of The Master and Margarita by Mikhail Bulgakov.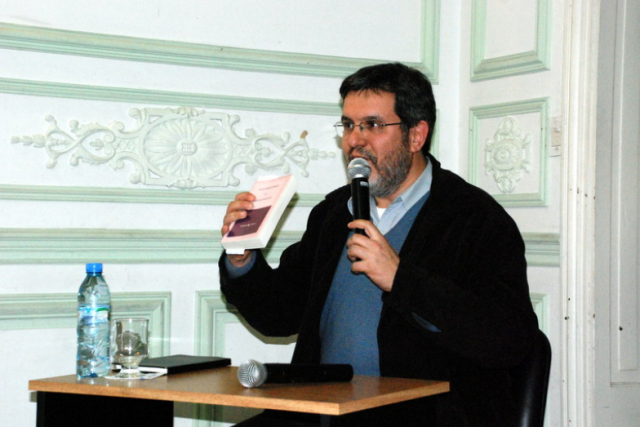 Translator Fulvio Franchi
ISBN 978-9500372794
News archives


Install our free app
on your smartphone
Films and TV-series

Along with much information on the novel, you will also find on this website different film adaptations of The Master and Margarita, subtitled in English by your webmaster.
Navigation