Русский добровольцы искали
26 февраля 2010 г.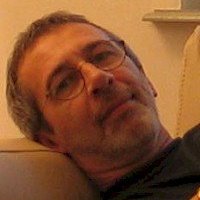 It's a real pleasure to welcome an average of 2500 visitors per day on the website, as it is a pleasure to receive so many e-mails with compliments, questions and suggestions for corrections and improvements. I'm very grateful for this.
Every day I'm discovering new topics, some of which are suggested by visitors of the website, and it's not so difficult to add new pages in Dutch, French and English. But I'm way behind with the Russian version. I know some Russian, but not enough to translate at the level required for the website or at the speed required to be up-to-date.  
Today, February 26, 2010, the website has got 2024 pages - 506 per language. And 114 of the pages on the Russian version are now translated in Russian. Which means that 392 so-called "Russian" pages are still pre-sented in English.
I could find a professional translator, of course. But in order to finance it, I would be obliged to accept advertisements on the website, which is some-thing I definitely want to avoid. So I was having a wild idea: what if I could find 40 Russian speaking people, and each of them would volunteer to translate 10 pages?   Would it be feasible?
I can't offer much as a compensation, just my eternal gratitude. And the satis-faction of approximately 625 visitors per day - since 25 % of the visi-tors are reading the Russian pages.
Are you a native Russian speaker who wants to help? Please, use the fol-lowing link to send me an e-mail and I'll get in touch with you soon.
Thanks in advance !
If this link doesn't work, you can just send an e-mail to jan@vanhellemont.be