Мультфильм Ринатом Тимеркаевом
26 октября 2011 г.
The Russian film animator Rinat Timerkaev started to prepare a long animated version of The Master and Margarita. While the project was still at a very early stage, the release was announced for the year 2012, but at some Russian kino sites we could read that the target would now be 2013. In September 2011, Timerkaje wrote on his blog that the real production work will begin in early 2012.
On this blog, the film maker keeps his followers informed regularly of the progress of his plans. So we already could get the poster for the film, some of the 100 backgrounds which are ready by now, and a genuine trailer. As a bouncer, we can also show some test movies.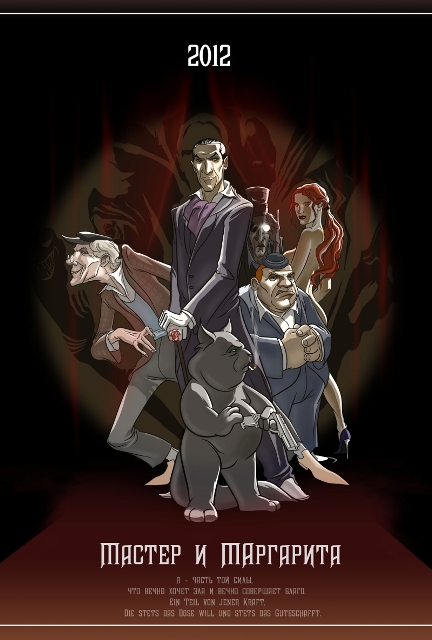 Click here to watch the Rinat Timerkaev pages
Архивы новостей
Навигация