Мечты о фильме Фанной Берой
4 апреля 2012 г.
Fanny Beury is a French artist based in Paris, who, under the title Rêve films, painted a series of film posters in oil on canvas. To be clear, we're dealing with fictional movies which exist only in the imagination of the artist. The persons mentioned in the credits of the posters form pairs of which Beury thinks they would represent an enrichment for the film world.
One of the paintings is a poster for Le maître et Marguerite. Beury chose the French filmmaker Patrice Chereau as a director of this fictional picture, and linked him to the conductor Pierre Boulez, who should represent music by Igor Stravinsky.
Rêve de Films
From April 10 tot May 25, 2012
Commune Image
8, rue Godillot
93400 Saint-Ouen
France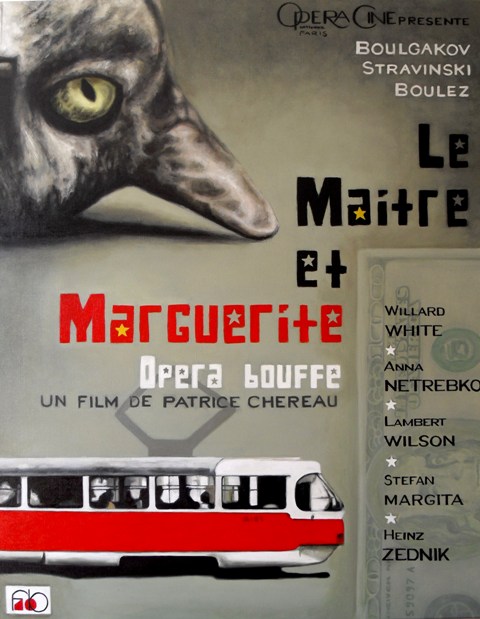 To the website of Rêve de films
Архивы новостей
Навигация