Выставка Икер Споцио
15 мая 2012 г.
In Moscow, the museums seem to compete this week with the organization of exhibitions of illustrations for The Master and Margarita. Besides the exhibitions of Marina Ordynskaya in the Bulgakov House and Arina Orlova at the Museum M.N. Ermolova, you can also enjoy the lithographs made by Iker Spozio from May 15 to June 15, 2012.
Regular visitors to this site know these illustrations already, of course, but now the originals can be admired in the Mikhail Bulgakov Museum in Moscow. The Mikhail Bulgakov Museum is housed in the same building as the Bulgakov House, but not on the same floor. For the Mikhail Bulgakov Museum you have to climb the stairs, up to the notorious apartment number 50.

Exhibition The Master and Margarita Project - Iker Spozio
Opening on Tuesday, May 15, 2012 - 17:00
Mikhail Bulgakov Museum
Bolshaya Sadovaya ulitsa, 10, apt. no. 50
123001 Moscow

Tel.: +7 (495) 699-53-66
Metro Mayakovskaya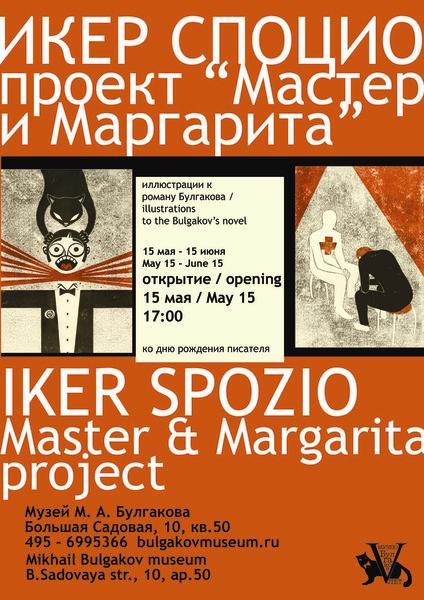 Click here to see Iker Spozio's illustrations on this website
Click here to visit the website of the Mikhail Bulgakov Museum