Мастер и Маргарита играют джаз
12 апреля 2014 г.
LaFrae Olivia Sci is a creative arts activist, composer and drummer from Brooklyn, New York. Since ditching law school in 1995 to become a drummer, she has toured, recorded and worked with a myriad of Jazz, Blues, Pop, Rock, world music and Hip-hop artists including Cyndi Lauper, Nancy Sinatra, Bumblefoot and Irene Cara.
When she read The Master and Margarita, LaFrae was intrigued that there was a jazz band at Woland's ball. She started imagining that her own jazz band was invited there and wrote music for it.
On June 27 and 29, 2014, LaFrae Sci and her band The 13th Amendment? will play two concerts with the Molodezhny Big Band and guest lead chanteuse Tamar Kali at the IVth Krasnoyarsk International Music Festival. There will be 36 musicians on stage and a group of dancers. A costume designer who will design costumes, and actors will interact with the public as they enter the lobby, where Master and Margarita inspired art will be exhibited by local students. The music ranges from classical to big band, rock, acappella vocals, tango, swinging jazz and improvisation.
Click here to read more about LaFrae's project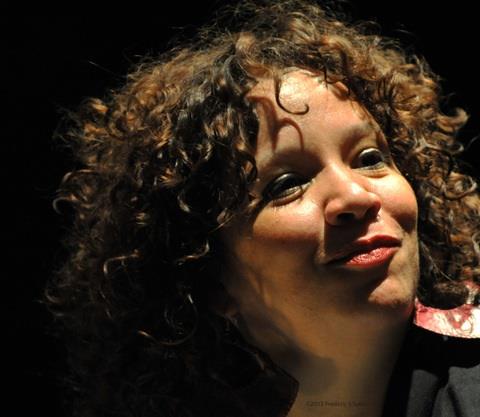 LaFrae Sci
Архивы новостей


Установите нашу прило-
жение для смартфона
Фильмы и сериалы

Along with much information on the novel, you will also find on this website different film adaptations of The Master and Margarita, subtitled in English by your webmaster.
Навигация