Мюзикл в Вроцлаве
25 августа 2014 г.
While in the Russian Federation major efforts are being made to prepare the premiere of the musical Мастер и Маргарита on September 18, 2014, another musical, Mistrz i Małgorzata, which was premiered one year ago at the Teatr Muzyczny Capitol in Wroclaw, Poland, is still drawing full houses.
The musical was an instant success. The number of performances had to be limited though, due to the fact that some of the key players were also bound by contracts to the Juliusz Słowacki Theatre in Krakow and the Teatr Polski in Wrocław, so that had different schedules had to be taken into account. Yet, half a year after its premiere, the musical could already welcome 20,000 spectators over 30 performances. If you wanted a ticket, you had to book two months in advance. And even now, every time a new series of performances is announced, the tickets are often sold out within 30 minutes.
The technical capabilities of the new theatre were fully used for this musical, with moving platforms and with chervontsi whirling down from the ceiling during the act of professor Woland. An original dramatic finding is the addition of a new character: a mysterious woman, dressed in black, and played by Justyna Szafran, who assumes the role of narrator, and of which we come to know at the very end of the play that it was Elena Sergeevna, the third wife of Mikhail Bulgakov, who told the story of The Master and Margarita after the funeral of the author.
Click here to read more about it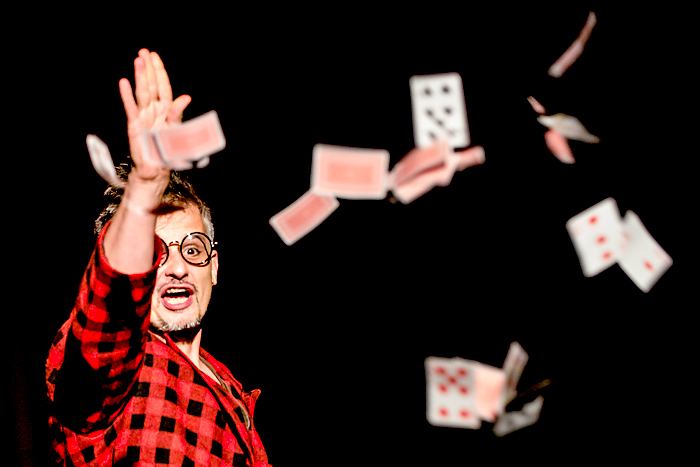 Архивы новостей


Установите нашу прило-
жение для смартфона
Фильмы и сериалы

Along with much information on the novel, you will also find on this website different film adaptations of The Master and Margarita, subtitled in English by your webmaster.
Навигация