On Sparrow Hills
Sparrow Hills
The Sparrow Hills or Воробьёвы горы [Vorobjovi gori] are situated in the southwest of Moscow on the Moscow riverside. The observatory with view on Moscow can be reached with a funicular. In 1953 the Moscow State University, one of Stalin's so-called Seven Sisters, was built here. These are seven rather bombastic skyscrapers in Moscow, sometimes also called the wedding cakes because of their typical shape. The university campus is situated on one of the highest spots of Moscow, 220 meter above sea level and 85 meter above the river banks.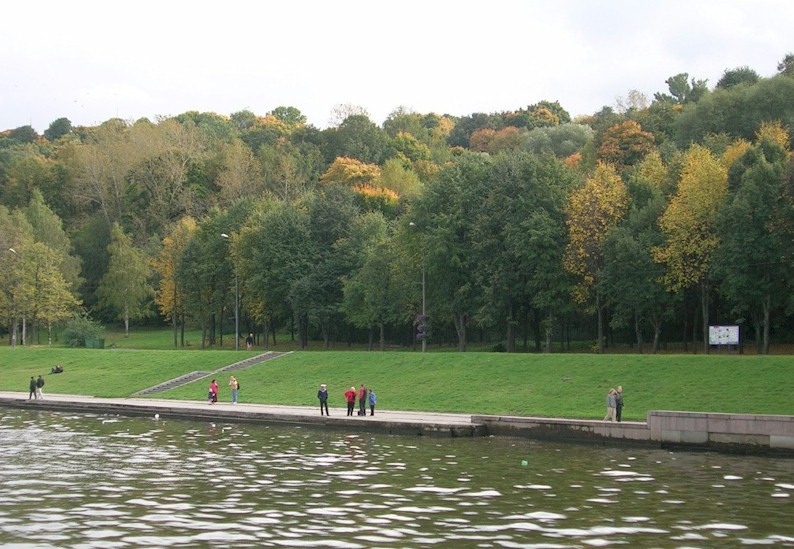 Sparrow Hills
The Devichy Convent
Near to Sparrow Hills is the Новодевичье кладбище [Novodevitsye kladbishche] or Novodevichy convent, also called the New Maidens' Monastery. The convent was founded 1524 by Vasily III (1479-1533) to commemorate the reconquest of Smolensk on the Lithuanians. But most of the currently existing buildings are from the 17th century. It was here that Boris Fyodorovich Godunov (1551-1605) was elected czar and Sofia Alexeevna (1657-1704), the imperious sister of Peter the Great (1672-1725), was imprisoned.
The Novodevichy convent has one of the most famous graveyards of Russia on which Bulgakov is burried too.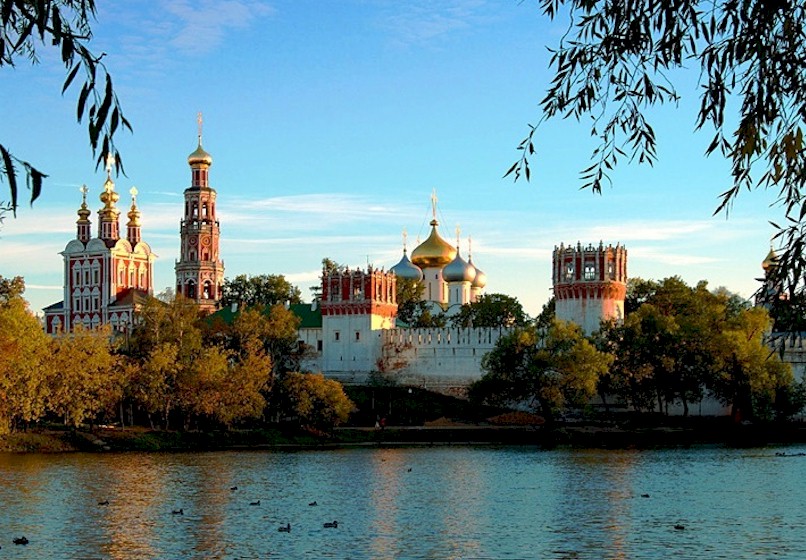 The Novodevichy convent
Fingers in his mouth and whistle
This strong kind of whistle is rather common in Russian folklore. Соловей-Разбойник [Solovey-Razboynik], for example, was a lengendary robber who could kill his enemies with his whistle. He lived in the woods in the neighbourhood of Bryansk. He used to hide himself in the trees on the way to Kiev and to overwhelm foreigners by his whistle.