Margarita Larionova
English > Characters > Main characters > Margarita > Favourites > Margarita Larionova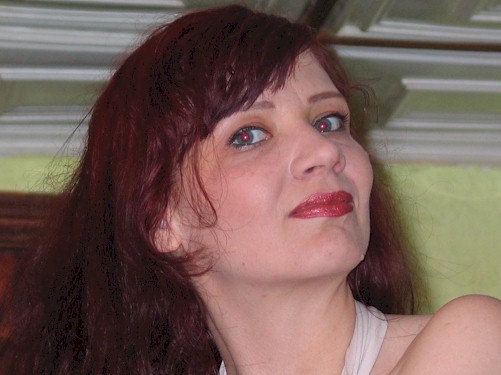 Margarita Inga Larionova is a beautiful Russian woman living in Chisinau, the capital of Moldova. She's a little older than Margarita in the novel but who cares? The real Margarita must be some hundred years old by now, is it not?
Inga is the incarnation of the soft, sweet, tender and optimistic aspect of Margarita. She always searches for the good, but she's not afraid of the evil. She's always trying to please her beloved ones and to care for them, but she can turn into a real witch to fight for what or for whom she loves. And she doesn't need Azazello's cream for it. Her engaging smile has succeeded to convince more than one customer in the boutique where she works, to spend much more than he initially had planned.
Favourites
Choose your favourite Margarita
How did your Margarita look when you read The Master and Margarita for the first time? Was there any resemblance with one of the Margarita's presented here? Or not? If you want to share your favourite Margarita with the visitors of this site, send a photo of minimum 800 x 600 pixels and don't forget to tell why she is the one and only.