Alexander Veljanov - Der Meister und M
English > Adaptations > Music > Other genres > Alexander Veljanov
Alexander Veljanov (°1965) is a singer of Macedonian origin, who studied Theater and Film Sciences in Munich and Berlin until, in 1991, he quit school to focus totally the music and on the band Deine Lakaien. This band was founded by the classical pianist, conductor and composer Ernst Horn (°1949).
Besides working for Deine Lakaien, Veljanov also has many side and solo projects. His musical style cen't be defined under one heading. It ranges from classical over pop and gothic to experimental and avant-garde.
In 2008 Alexander Veljanov recorded Porta Macedonia It was released in several versions, including a deluxe-edition CD and a vinyl version. Both these versions contain songs which don't appear on the regular CD. One of those is the song Der Meister und M, based on the novel by Mikhail Bulgakov.
Technical details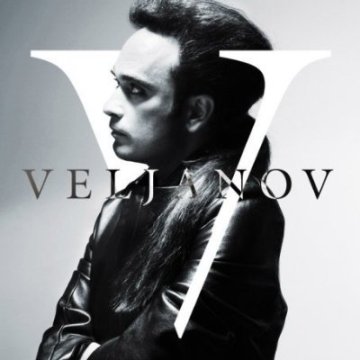 Album
Porta Macedonia (CD Deluxe)
Artists
Alexander Veljanov - vocals
Dragan Ginovski - guitar
Igor Vasilev - bass
Goran Trajkoski - synthesizer
Slobodan Kajkut - drums
Gjoko Alovski - trumpet
Sasho Nikolovski - trombone
Dzijan Emin - French horn
Gazmend Berish - eastern violin
Brevis Quartet
Vladimir Kostov - violin
Elena Talevska - violin
Marko Videnovich - viola
Paskal Krapovski - cello
Label
Premium Records
All musical genres
Audio
Here you can listen to Der Meister und M by Alexander Velnajov
Navigation