The Master and Margarita in the Netherlands
November 5, 2015
Stormvogels, the young theatre collective of seven actors who graduated together in 2014 at the ArtEZ Institute of the Arts in Arnhem, Netherlands, is ready to represent The Master and Margarita on stage. Through a crowndfunding they could collect, in one month time, the resources which were required to stage their own interpretation of the masterpiece of Mikhail Bulgakov.
The script, written by Alain Pringels, zooms in on censorship in the arts, in the time of Bulgakov and now, and tells the story from the perspective of the master who, by the imposed from above censorship - and addicted to morphine - got into a mental isolation in which the boundaries between dream and reality are blurring.
The Master and Margarita will be played by Eva Heijnen, Tom Jaspers, Anna Keuning, Laurien Riha, Anna Nijenhuis, Ali Zijlstra and Niels Quist. The director is Julie Van Den Berghe.
Playlist
14/11/2015
15/11/2015
16/11/2015
17/11/2015
27/11/2015
07/01/2016
28/01/2016
04/02/2016
11/02/2016
16/02/2016
17/02/2016
18/02/2016
19/02/2016
23/02/2016
24/02/2016
25/02/2016

Compagnie Theater, Amsterdam (try-out)
Compagnie Theater, Amsterdam (try-out)
Compagnie Theater, Amsterdam (try-out)
Compagnie Theater, Amsterdam (première)
Corrosia, Almere
Toneelschuur, Haren
Ins Blau, Leiden
Theater aan het Spui, The Hague
Stadsschouwburg, Groningen
Compagnie Theater, Amsterdam
Compagnie Theater, Amsterdam
Compagnie Theater, Amsterdam
Huis Oostpool, Arnhem
Arca Theater, Ghent (Belgium)
Arca Theater, Ghent (Belgium)
De NWE Vorst, Tilburg
Click here to vist the website of Stormvogels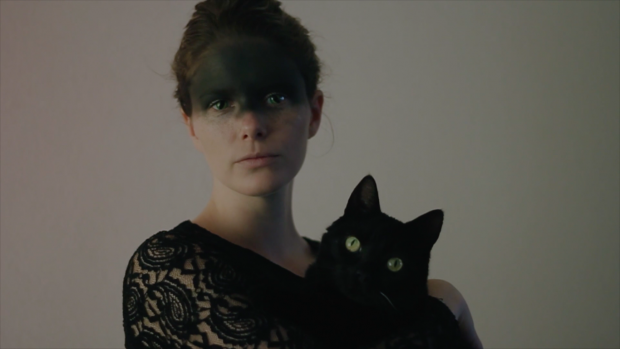 Stormvogels
News archives


Install our free app
on your smartphone
Navigation