R.M. Isaiah - Master and Margarita
Nederlands > Adaptaties > Muziek > Rock & Roll > R.M. Isaiah
R.M. Isaiah is een singer-songwriter uit San Fransisco, California. Ik heb niet zoveel informatie over hem, alleen dat hij basgitaar, accoustische gitaar en keyboards bespeelt.
Samen met Craig Vail vormt hij het duo The B.W.B.S., dat is een afkorting voor The Believers Will Be Suspicious. Samen met drummer George Matthews, vormen Isaiah and Vail dan weer het trio High Whitness.
In 2010 maakte R.M. Isaiah zijn debuut-CD met 15 songs, getiteld Numbers Have Their Way, waarop hij onder meer de song Master and Margarita opnam.
Audio
R.M. Isaiah - Master and Margarita
Technische fiche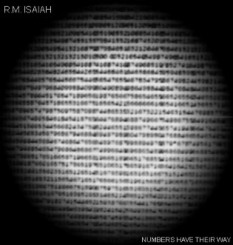 Album
Numbers Have Their Way (CD)
Uitvoerders
R.M. Isaia (lead vocals, basgitaar)
Craig Vail (gitaar, backing vocals)
George Matthews (drums, backing vocals)
Label
High Witness Recording Co. - 2010
Website
R.M. Isaiah op MySpace
R.M. Isaiah op Reverbnation