Avantscene - Сын зари
Русский > Адаптация > Музыка > Рок-н-ролл > Avantscene
Kirill Solyonov (°Moscow, 25/03/1985) is a professional film and theater actor, who graduated from the M.S. Schepkin Higher Theatre School in 2002. After his graduation, Solyonov played in various renowned Moscow theatres like the Taganka theatre, the Rampa studio, and the Stanislavsky theatre. Meanwhile, he went to the famous Russian Academy of Theatre Arts (GITIS), where he studied at the Mark Zakharov studio while he was also involved in musical projects.
In February 2013, Solyonov created Avantscene, a musical project in which he wanted to combine the Scandinavian metal tradition with European symphonic classics and Soviet pop melodies. The project was originally created to promote a new sub-genre in the Russian power-metal, and its music is highly characterised by a high degree of theatricality, both at the level of lyrics and themes.
In April 2015, Avantscene released the song Сын зари [Syn Zari] or Son of the Morning, based on The Master and Margarita.
It's not a coincidence that Kirill Solyonov got inspired by The Master and Margarita, since he plays the roles of Behemoth,  Judas from Kiriath, Ryukhin and Likhodeev  in Sergey Aldonin's theatre adaptation of the novel, which is regularly played at the Bulgakov House in Moscow.
Технические детали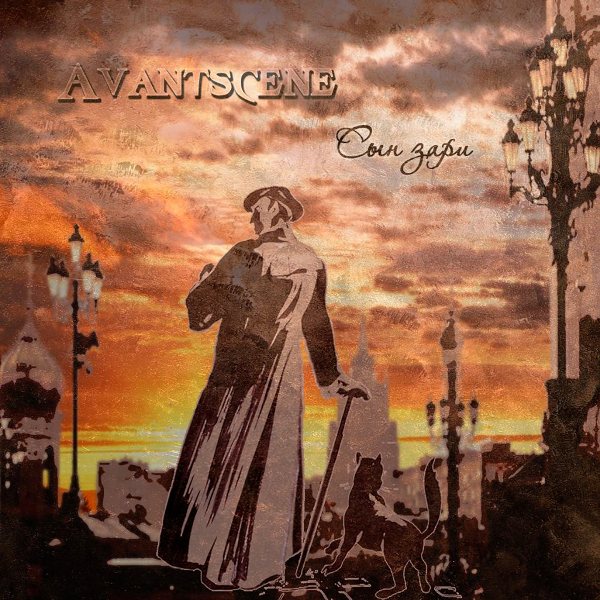 Альбом
Avantscene
Сын зари
Released on iTunes and Google Play

Музыканты
Kirill Solyonov - Vocals, bass guitar, arrangements
Nina Shapovalova - Keyboards, chorus
Ruslan Muzafarov - Guitar, solo guitar
Ivan Kozlov - Drums
Веб-сайт
Click here to visit Kirill Solyonov's website [ru]
Другие музыкальные стили
Навигация