Перль джэм - Пилат
Русский > Адаптация > Музыка > Рок-н-ролл > Перль джэм
Мы продолжаем напряженно работать, чтобы улучшить наш сайт и перевести его на другие языки. Русская версия этой страницы еще не совсем готова. Поэтому мы представляем здесь пока английскую версию. Мы благодарим вас за понимание.
The CD Yield of the Seattle rock band Pearl Jam was released in 1998 and is inspired by the novel Ishmael of the American writer Daniel Quinn, but the track Pilate is based on the confrontation between Pontius Pilate and Yeshua Ha-Notsri as it was described by Mikhail Bulgakov.
Bassist Jeff Ament wrote the song after he heard the story of how Pilate sat on a hill with his dog when Yeshua died on the cross, wishing he could have completed his last conversation with him. Pilate in the novel has a dog, Banga, which "obeys, listens, kisses and loves". Just as in the chorus of the song: "Like Pilate, I have a dog - obeys, listens, kisses, loves".
Технические детали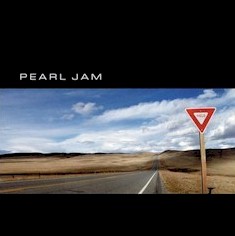 Album
Yield (CD)
Artists
Jeff Ament - bass
Stone Gossard - guitar
Jack Irons - drums
Mike McCready - guitar
Eddie Vedder - vocals, guitar
Label
EPIC, 1998
ASIN
B000002BYD
Другие музыкальные стили
Навигация