ВарХолс - Мастер и Маргарита
Русский > Адаптация > Музыка > Рок-н-ролл > ВарХолс
The garage blues and rock band WarHoles comes from Vienna, Austria, and is formed by singer been Orelian (with a lower case "b"), guitar player Oz Huxley and drummer Ion Illus. Their role models include Nick Cave, Iggy Pop and Tom Waits.
Although Orelian and Huxley already knew each other for much longer, they only began working together on various literary events in 2010. It led to a number of amateur recordings which were published on the internet under the title The How Does It Feel Sessions.
A real band was formed when, in the autumn of 2011, drummer Ion Illus joined them. The three of them were ready to record a first EP. Did You Mean WarHoles?, with texts by been Orelian and arrangements by Oz Huxley, was released in the autumn of 2012 by Exa Records.
One of the songs, Master and Margarita, already existed at the time of the How Does It Feel Sessions, but was further developed for the album. You can hear the elaborated version below, while the original and unplugged version can be viewed in a bathroom performance by using the video link.
The band members, and especially writer and poet been Orelian are also engaged in several other art forms. They made the film The Man Who Could Save The World, which was premiered in August 2013 at the Sommer Kinotraum, the annual outdoor film festival in Vienna. Drummer Ion Illus also appeared to have some talent for acting - he played the role of a lawyer in the film.
Аудио
ВарХолс - Мастер и Маргарита
Технические детали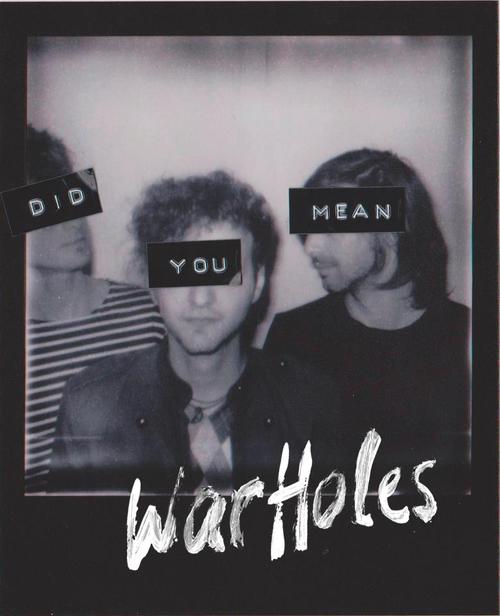 Album
Did You Mean WarHoles? - 2012 (EP)
Musicians
been Orelian - vocals
Oz Huxley - guitar, vocals
Ion Illus - drums
Label
Exa Records, 2012
Website
Click here to visit the website of WarHoles
Sociale sites
WarHoles on Soundcloud
WarHoles on Facebook